My next-generation roll-off truck will safely complete dumpster exchanges in under 7 minutes; eliminate time-consuming 'round-trip' exchanges; has already earned its first two U.S. patents (10,322,874 & 10,850,657), and its first two U.S. registered trademarks (Dumplex® and Freightplex®); has several domestic and international patents and trademarks pending, and will eventually save the waste collection industry billions of dollars annually--all while each Dumplex® truck pays for itself in a few short years.
We have also filed for and/or received broader patent protection for the Freightplex® variant of this technology, both domestically and internationally (U.S. Patent 11,117,741, with foreign patents pending), as dumpsters are not the only containers that will exploit my innovation.
I've effectively created an entirely new class of trucks, with patent coverage extending through at least 2037, that will be a profitable boon to every industry that moves, ships, transfers or collects containers of any size.
If you are interested in my trucks--as an investor, joint venture partner, end-user, manufacturer, or even an outright acquirer of this revolutionary technology, I would like to speak with you today.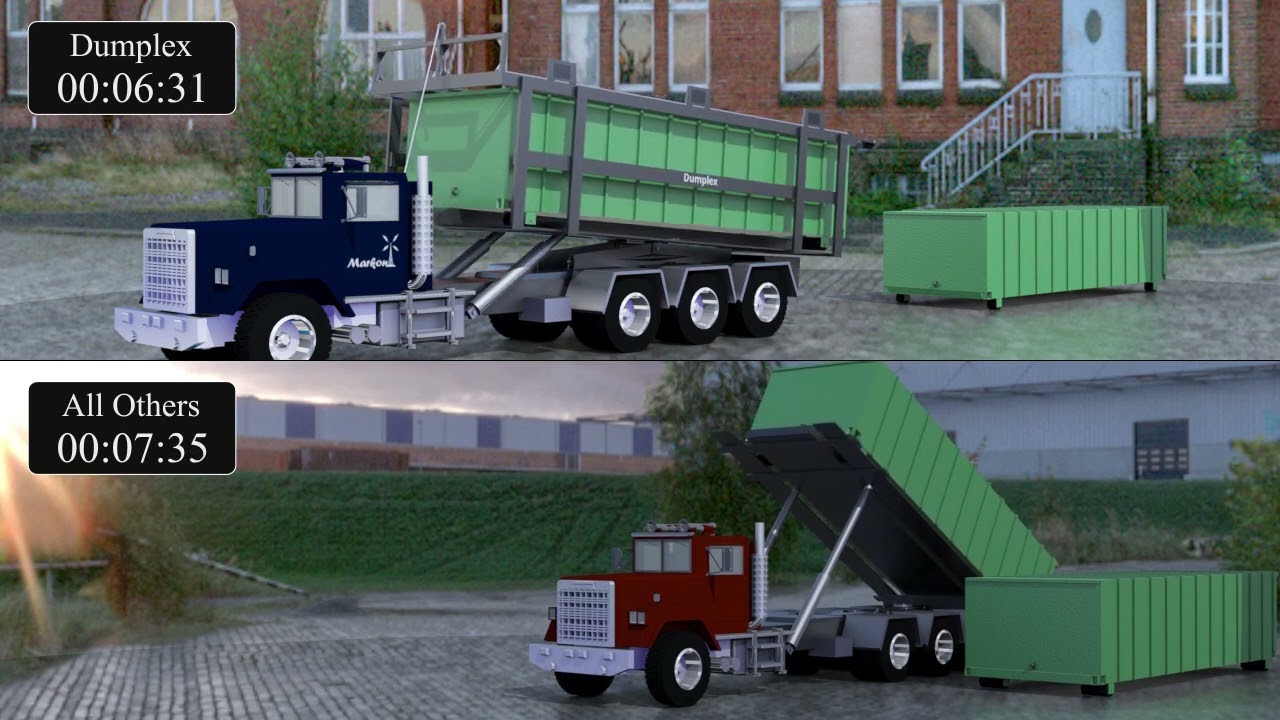 Mark Daniel Curley
Markoni Communications LLC
P.O. Box 46426
Tampa, FL 33646-0104
mark@markoni.com
© 2018--2023 Markoni Communications LLC/All Rights Reserved